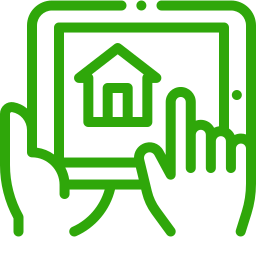 Home automation is a solution that allows the implementation of a control and energy management system in a house or building. It allows the connection and remote control of various electrical appliances and equipment in the home, such as lighting, heating, roller shutters, etc.
Home automation can save energy by automatically adjusting consumption according to needs and lifestyle. It can also improve the comfort and security of the home by allowing remote control of lighting, heating, etc.
To set up a home automation solution, it is recommended to call on a professional who can advise you and propose a solution adapted to your needs and your budget. Home automation often uses innovative technologies, such as the home automation box, which makes it possible to centralise and manage all the equipment in the home.
Would you like to simplify your daily life by using the latest technology? SCOS BVBA puts home automation at your service. Thanks to this system, you will make considerable savings.